Welcome!
"Awakening in Wholeness" is a natural lifelong process. It leads through personal growth, traditional stages of awakening such as conscious witness awakening, embodied feeling witness awakening, and embodied non-dual awakening, and continues endlessly from there in divinely human unfoldment and integration."
- Rod Taylor
Personal growth, awakening in consciousness, embodied whole-being awakening, and growing in wholeness and love are available to those who are drawn to it – now. Attention to personal growth is valuable and supported here, and can go on continuously for the rest of your life. However, it is possible to awaken to your full nature – now. This is a perfect time to open to your natural potential for personal unfoldment and conscious embodied awakening – not by working to develop your human perfection, but by awakening to the perfection of your life and all of life – as it is.
Rod Taylor, M.Ad.Ed., is a Human Development Teacher who helps people to awaken and grow in wholeness.
These approaches, together with Rod's other training and experience, provide unique perspectives, skills, and transmission for supporting individuals to unfold in harmony with their needs, life path, and personal circumstances.
Support on your path can make all the difference for awakening in Wholeness and living in Wellness. The support Rod offers, allows you to experience activation of Awakening, Embodiment, and Growing in Wholeness through:
transmission of an embodied awakened condition
being with you in presence and love
awakened support and companionship on your journey
provision of knowledge of the awakening process
guidance through your real life personal issues
introduction to practices for opening to consciousness and wellness
coaching for continuing unfoldment and integration in awakened life
This support is offered from the perspective of deep respect for your current state of being and your unique path of growing and awakening within the natural circumstances of your own life.
To get started, contact Rod to see what aspects of his service would be helpful to you:
http://www.awakeninginwholeness.com/contact
Book by Rod: New Principles of Awakened Relationship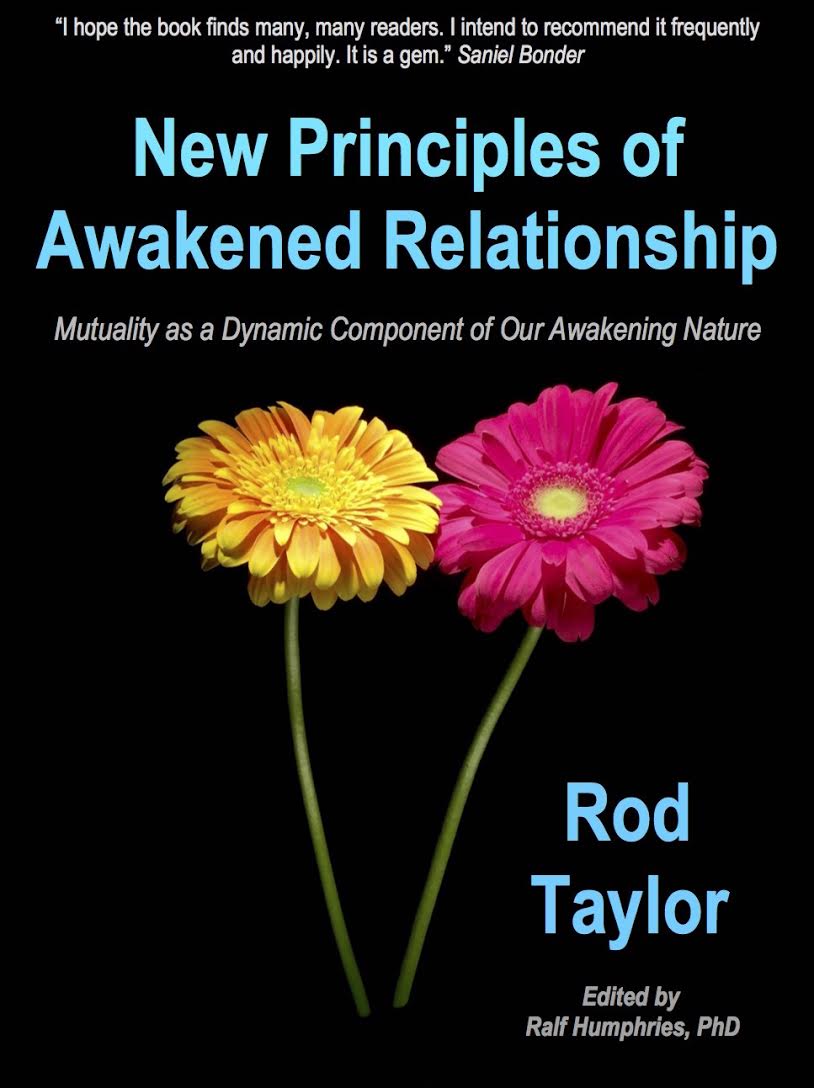 http://awakened-relationship.com/
Events: http://www.facebook.com/pages/Rod-Taylor-Awakening-In-Wholeness