Teacher/Coach of Growing in Wholeness and Love
Growing in wholeness and love is a natural process that can be accelerated through respectful, skillful support. It is possible to relax more fully into your own nature to ease suffering and enhance wholeness and love in your life. Support from someone who has training to do this and is living from a ground of wholeness, can offer nourishing help for personal development, heart connected relationship, and integration in awakened life.
ROD'S SERVICES
Being with you in presence and love
Listening, supporting, and empowering
Guiding healing body-awareness
Providing knowledge and insight
Offering Qi healing transmission
Coaching you growing in wholeness
AWAKENED RELATIONSHIP
Rod came into love relationship with his beloved partner, Andrea Bruecks MD, in 2010. Nourished by their love, this relationship became the catalyst for his recognition of new principles of awakening and awakened relationship.
Rod now offers workshops, and individual and couple sessions, to help recognize principles of awakened relationship and implement approaches to living awakened mutuality in one's personal life.
SEE ROD'S BOOK: New Principles of Awakened Relationship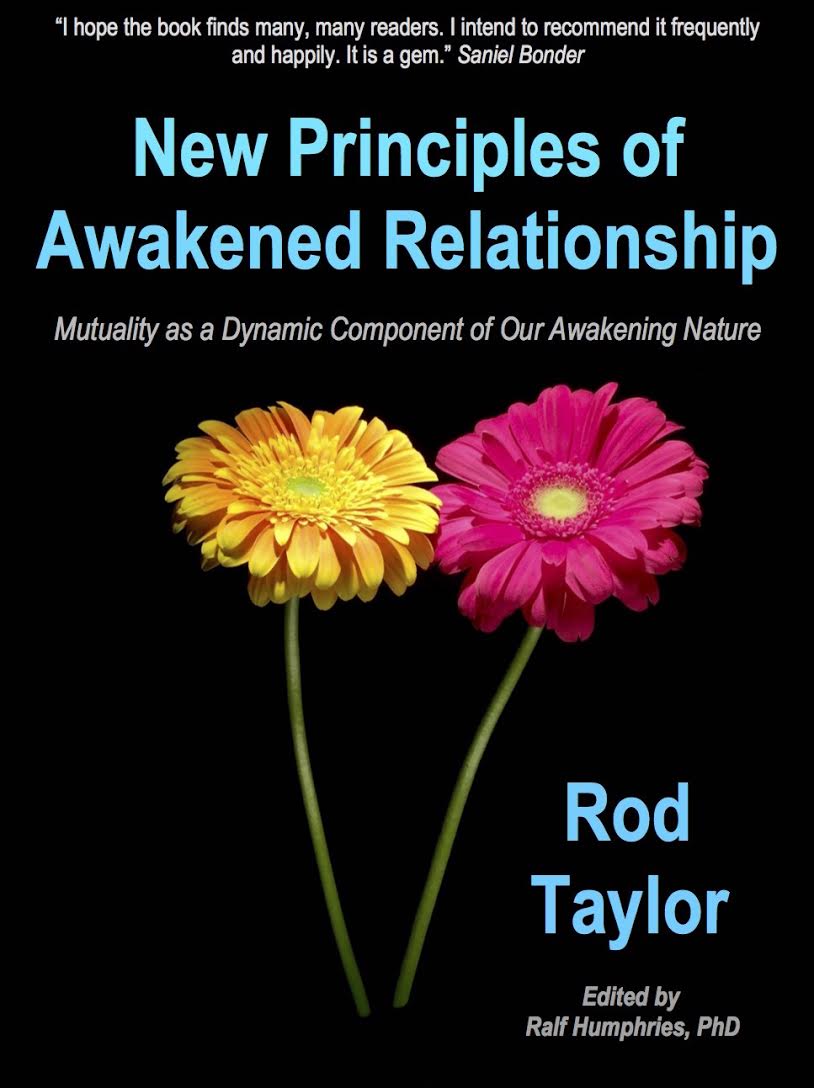 LINKS
Rod's training and experience:
http://www.awakeninginwholeness.com/about-rod
Rod's book: New Principles of Awakened Relationship
http://awakened-relationship.com/
Contact Rod:
http://www.awakeninginwholeness.com/contact